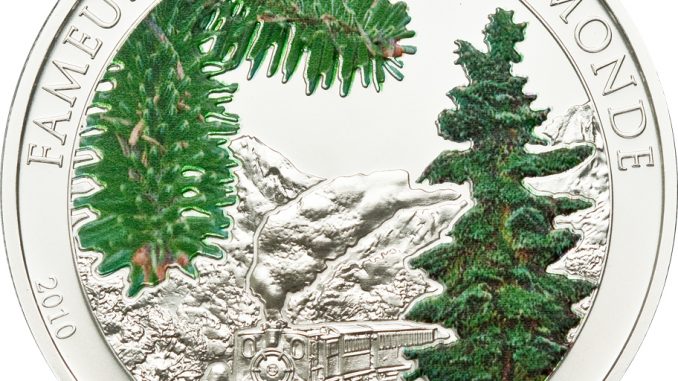 Abies numidica (Algerian Fir) is a species of fir, found only in Algeria, where it is endemic on Djebel Babor, the second-highest mountain (2,004 m) in the Algerian Tell Atlas. It is a medium-sized to large evergreen tree growing to 20-35 m tall, with a trunk up to 1 m diameter. The leaves are needle-like, moderately flattened, 1.5-2.5 cm long and 2-3 mm wide by 1 mm thick, glossy dark green with a patch of greenish-white stomata near the tip above, and with two greenish-white bands of stomata below. The tip of the leaf is variable, usually pointed, but sometimes slightly notched at the tip, particularly on slow-growing shoots on older trees. The cones are glaucous green with a pink or violet tinge, maturing brown, 10-20 cm long and 4 cm broad, with about 150-200 scales, each scale with a short bract (not visible on the closed cone) and two winged seeds; they disintegrate when mature to release the seeds. It grows in a high-altitude Mediterranean climate at 1,800-2,004 m (rarely down to 1,220 m) with an annual precipitation of 1,500-2,000 mm, the great majority of which falls as winter snow; the summers are warm and very dry. It is closely related to Abies pinsapo (Spanish Fir), which occurs further west in the Rif mountains of Morocco and in southern Spain.
Key selling points
Thematic coin ideal for selling at valentines, mother's day, and others.
Cored coin with scent of the flower.
Continuing series.
Image gallery
Find below a gallery of all images & video available for this product. Please contact us if you require more material as we might have more available for marketing purposes.
Download image library
.
Specifications
Article ID
BJ1004
Country
Benin
Year
2010
Face Value
100 Francs
Metal
Copper silver-plated
Weight
27 g
Fineness
-
Diameter
38.61 mm
Quality
Proof
Mintage
2500 pcs.
Scope of Delivery
Capsule, Box / Case, Certificate of Authenticity
Special Features
Coloured, Fragrance
Availability
Issued
Available
All coins in the Famous Plants series
Find here a list of coins issued in the same series.