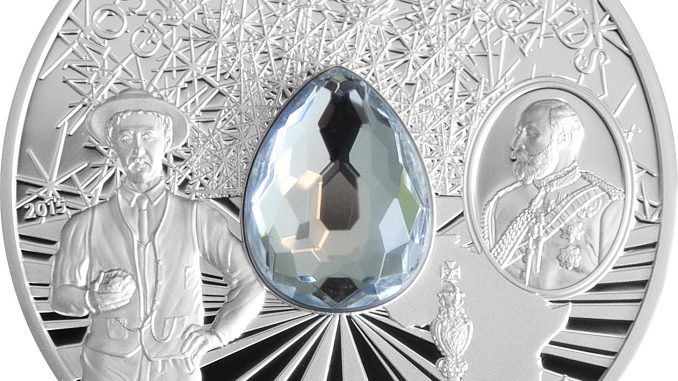 The start of a new unique series with a new technology dedicated to the great diamonds our world is rich. The Great Star of Africa is the biggest and most famous one. A replica inserted into a 2oz pure .999 silver coin.
Cullinan I is a 530.2-carat, pear cut diamond and the largest of the Cullinan diamonds. It is also known as the Great Star of Africa, and was set in the head of the Sceptre with the Cross which was reworked for this purpose. It may also be hung as the pendant, on its own or from Cullinan II in a brooch. For this purpose the diamonds have both been fitted with two tiny platinum loops on the edges.
Key selling points
Interesting design
New technology
Real crystal replica inserted
2oz pure silver
Never seen before
Image gallery
Find below a gallery of all images & video available for this product. Please contact us if you require more material as we might have more available for marketing purposes.
Download image library
.
Specifications
Article ID
CK1503
Country
Cook Islands
Year
2015
Face Value
10 Dollars
Metal
Silver
Weight
2 oz (62.2 g)
Fineness
.999
Diameter
50 mm
Quality
Proof
Mintage
999 pcs.
Scope of Delivery
Capsule, Box / Case, Certificate of Authenticity
Special Features
Availability
Issued
Available
All coins in the Famous Diamonds series
Find here a list of coins issued in the same series.