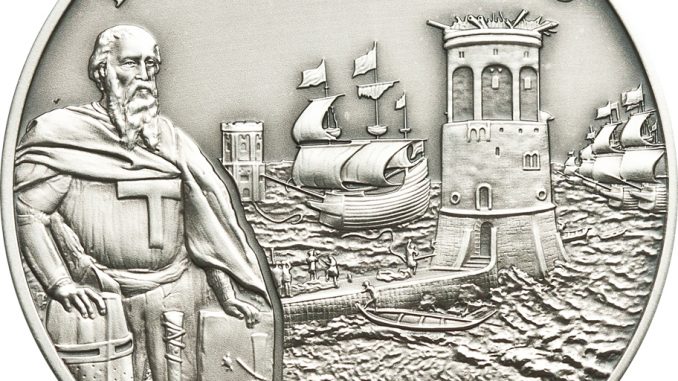 The Fifth Crusade (1213-1221) was an attempt to reacquire Jerusalem and the rest of the Holy Land by first conquering the powerful Ayyubid state in Egypt. Pope Innocent III and his successor Pope Honorius III organized crusading armies led by the king Andrew II of Hungary and the Duke Leopold VI of Austria, and a foray against Jerusalem ultimately left the city in Muslim hands. Later in 1218, a German army led by Oliver of Cologne, and a mixed army of Dutch, Flemish and Frisian soldiers led by William I, Count of Holland joined the crusade. In order to attack Damietta in Egypt, they allied in Anatolia with the Seljuk Sultanate of Rom which attacked the Ayyubids in Syria in an attempt to free the Crusaders from fighting on two fronts. After occupying the port of Damietta, the Crusaders marched south towards Cairo in July of 1221, but were turned back after their dwindling supplies led to a forced retreat. A nighttime attack by Sultan Al-Kamil resulted in a great number of crusader losses, and eventually in the surrender of the army. Al-Kamil agreed to an eight-year peace agreement with Europe.
Key selling points
Highly detailed coins with common obverse on all coin
Subscription schema
Antique finish which makes the coin very interesting to see
Image gallery
Find below a gallery of all images & video available for this product. Please contact us if you require more material as we might have more available for marketing purposes.
Download image library
.
Specifications
Article ID
CK1101
Country
Cook Islands
Year
2011
Face Value
5 Dollars
Metal
Silver
Weight
25 g
Fineness
.925
Diameter
38.61 mm
Quality
Antique Finish
Mintage
1000 pcs.
Scope of Delivery
Special Features
Antique Finish
Availability
Issued
Sold out at NumisCollect
All coins in the Holy Crusades series
Find here a list of coins issued in the same series.