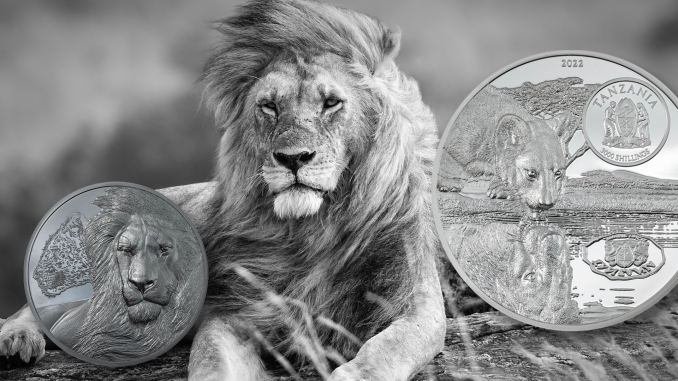 The 'Lions 5oz' silver coin is the big brother the first issue in the 'Growing Up' series. The impossible has been made possible using the enhanced Smartminting©️ technology and brings the lion to life. The coin has a PROOF finish on the obverse and a Black PROOF finish on the reverse: as the 2 oz version has! It is struck on a 5 oz pure silver 65 mm blank in the highest quality. It has a limited mintage of only 149 pcs worldwide and comes in a beautiful box with a Certificate of Authenticity. Get this 5 oz edition now to complement the 2 oz sister.
Coin description
The coin's reverse depicts the lion with his impressive appearance and large forest mane. You can see the lion's thoughts about the transformation of his appearance since he was young.
The coin's obverse side depicts the lion in his younger years drinking from the water. You can see how big and powerful it will become later in the reflection. It also depicts the Coat of Arms, with the same reflection in the water, and the inscriptions: "TANZANIA" (the issuing country), "2022" (the year of issue) and "3000 SHILLINGS" (the face value).
Background information
The lion is the largest cat of all, next to the tiger. The males have an impressive appearance with their large forest mane. Lions are at the top of the food chain in their habitat, whether that be the grasslands, the desert, or open forests. They play a vital role in balancing the abundance of herbivores such as zebras and wildebeests, which affect forests and grasslands. Lions are the only felines that live in family groups for a long time. Usually, a group consists of about five related females, their young and an adult male. A group occupies its territory guarded by the male against rivals.
Key selling points
Both Black PROOF as regular PROOF finish on one coin!
Tiny 149 pieces mintage
Smartminting©️ ultra high relief
Ultra-high relief
The coin really tells the story of a lion growing up!
Image gallery
Find below a gallery of all images & video available for this product. Please contact us if you require more material as we might have more available for marketing purposes.
Download image library
.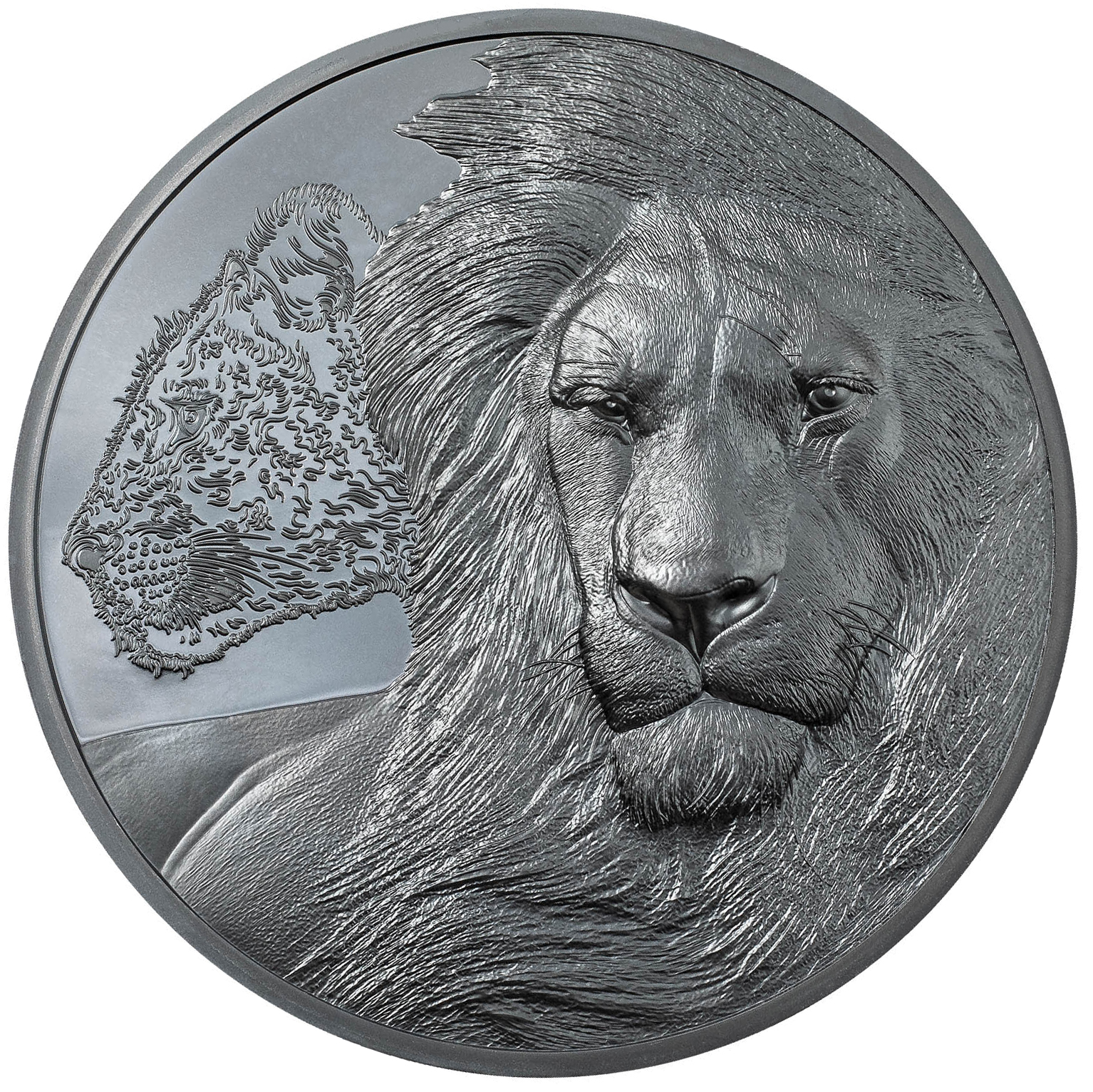 Specifications
Article ID
TZ2203
Country
Tanzania
Year
2022
Face Value
3000 Shillings
Metal
Silver
Weight
5 oz (155.5 g)
Fineness
.999
Diameter
65 mm
Quality
Proof
Mintage
149 pcs.
Scope of Delivery
Capsule, Box / Case, Certificate of Authenticity
Special Features
Smartminting©, Black Proof, Classic Style
Availability
Issued
Sold out at NumisCollect
Awarded 3rd place in Unique Concept at Coin Constellation 2023
NumisCollect is thrilled to announce that this coin issue has won an award. See all our awards.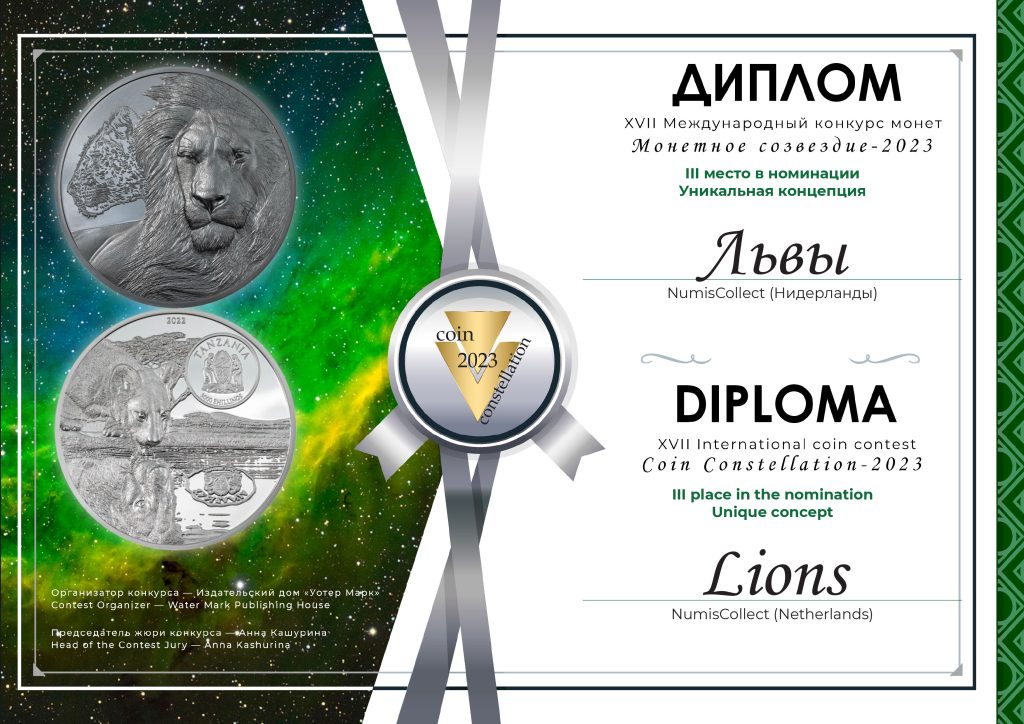 All coins in the Growing Up series
Find here a list of coins issued in the same series.