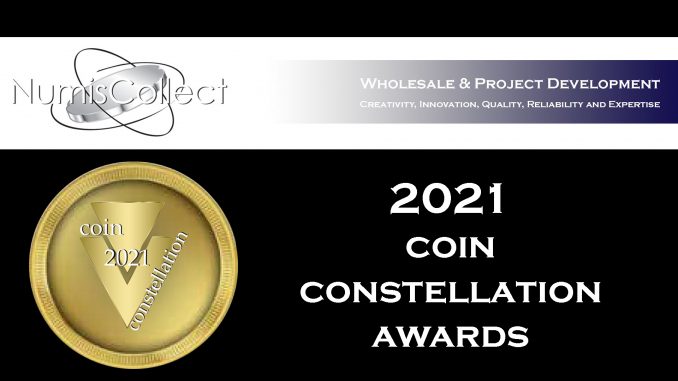 NumisCollect is thrilled to announce that our coin issue 'Three of Life – Dot Art series' has won the third price in the 'Coin of the Year' category of the Coin Constellation awards 2021. These awards are amongst the most significant awards in the coin industry and it is a great honour to receive this award.
2021 is the 38th annual awards program this time honouring 2019 issued coins. Normally the ceremony is held at the The Russian Coin Constellation was held for the 15th time in 2021. Coin Constellation is the only international commemorative coin contest in Russia. Over its long history, it has become one of the most respected in the world. The organizer of the competition is the Russian Water Mark Publishing House. The professional jury of the competition includes the largest museums, auction houses, numismatic societies, commercial banks, and specialized publishing houses about coins from different countries. A total of 31 participants and 22 countries submitted over 200 coins.
Winning such a price challenges us to get even better and make even more apricated coins in the future! We thank everyone who has voted for this coin and of course all the people who have added this coin to their collection.
Stay tuned for great coins to come!
Palau Dot Art Tree of Life – 3rd place coin of the year
The 'Tree of Life' coin is the first issue in the 'Dot Art' series. The impossible has been made possible using the enhanced Smartminting©️ technology and brings the three of life to life. The coin has a black proof quality and is partly made in color, struck on a 3 oz pure .999 silver 65mm blank in the highest quality. It has a limited mintage of only 333 pcs worldwide and comes in a beautiful box with a Certificate of Authenticity. Get this first edition now to not miss this series.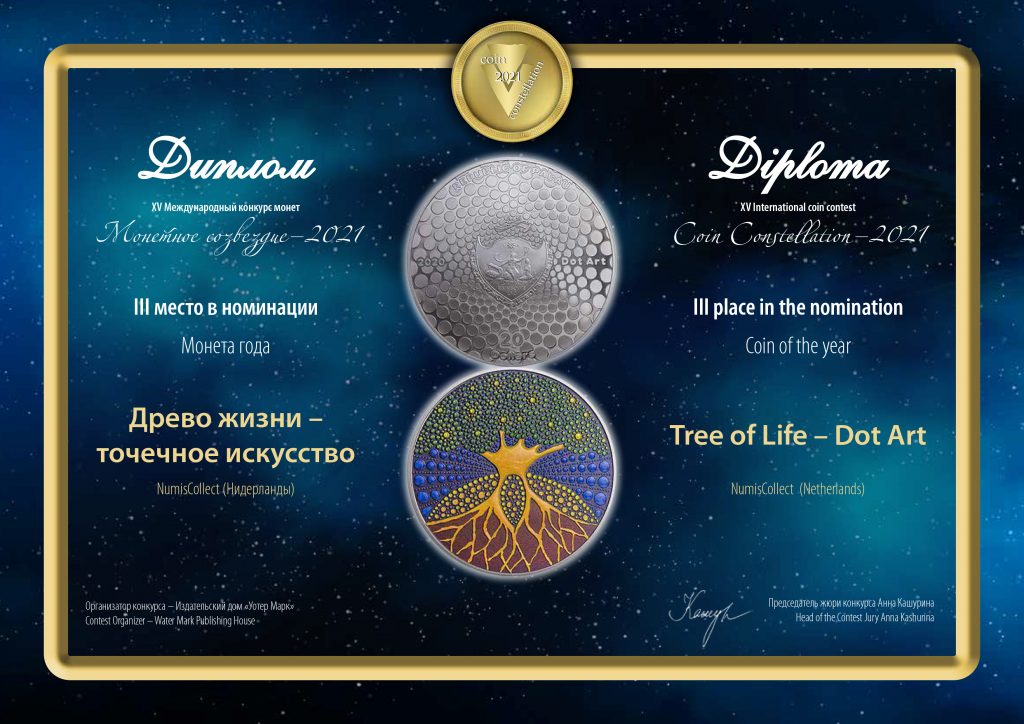 Previous won awards in the Coin Constellation
All coins in the NumisCollect Coin News series
Find here a list of coins issued in the same series.